Why WASHERZ Exterior Cleaning?
TOP-RATED HOUSE WASHING IN LAKELAND!
At WASHERZ Exterior Cleaning, we understand that your home is not just a place; it's a reflection of your pride and lifestyle. That's why we offer professional house washing services designed to preserve and enhance the beauty of your property. Our commitment to excellence, paired with our state-of-the-art technology, ensures that your home receives the care and attention it deserves. Our house washing services at WASHERZ Exterior Cleaning are tailored to meet the specific needs of your home. Whether your exterior surfaces are marred by dirt, grime, mold, or mildew, our team of skilled professionals is equipped with the knowledge and equipment needed to rejuvenate your home's appearance.
We utilize environmentally friendly cleaning solutions and cutting-edge techniques to provide a safe and thoroughly clean, restoring your home's vibrancy without causing harm to the environment or your family. Whether you're preparing your property for a special occasion or simply want to give it a refreshing makeover, our house washing services will leave your home looking immaculate and renewed. Experience the transformation with WASHERZ Exterior Cleaning and see how we can make your Lakeland home shine brighter than ever.
Your Top Choice for House Washing
House washing is a crucial maintenance task that goes beyond just keeping your home looking its best; it's about preserving its structural integrity and protecting your investment. Over time, your home's exterior surfaces can accumulate dirt, grime, mold, algae, and other contaminants that not only dull its appearance but can also lead to damage if left unchecked. House washing is the solution to these concerns, as it not only enhances the aesthetics of your home but also safeguards its longevity.
Regular house washing involves the thorough cleaning of your home's siding, roof, windows, and other exterior surfaces. This process not only removes unsightly stains and discoloration but also helps prevent more serious issues, like wood rot and decay, that can result from the growth of mold and mildew.
House washing contributes to a healthier living environment by eliminating allergens and harmful contaminants that can affect your family's well-being. So, consider house washing as an essential part of your home maintenance routine, and enjoy the lasting benefits it provides for your property and your quality of life.
We Offer House Washing To Improve Your Lakeland Curb Appeal
Do you want your Lakeland home to return to its original beauty? If so, there's no better way to do that than with the professional house washing service brought to you by WASHERZ Exterior Cleaning!
WASHERZ Exterior Cleaning is proud to be the leading Lakeland pressure washing company, and that's a proud achievement that our team never takes for granted. We're committed to providing our community the best exterior cleaning services available, and you can be confident that our specialists always try to exceed our customers' expectations. Make no mistake about it, WASHERZ Exterior Cleaning delivers the best results and best care for your outdoor surfaces, and any competitor won't outmatch our professional staff. If you're looking for top-quality house washing and pressure washing in Lakeland, pick the pros at WASHERZ Exterior Cleaning and call 863-337-8236 today!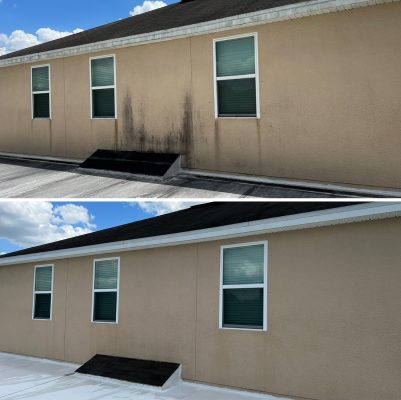 Exterior Surface Cleaning For Homes
Like every exterior surface, house sidings are prone to collecting their fair share of unsightly substances and airborne particles. Over time, these contaminants can really build up and cause your sidings to look a tad weathered and filthy. Unfortunately, dirty sidings don't just knock your curb appeal level down a few notches– they also become more likely to need replacing. WASHERZ Exterior Cleaning has the house washing treatment your sidings need to keep a beautiful appearance and to keep unfortunate repair and replacement costs at bay.
Our experienced house washing technicians can clean away layers of dirt, grime, algae, and other filth off of your sidings by using state-of-the-art pressure washing technology. We often utilize a pressure washing method known as soft washing for house sidings because soft washing doesn't run the risk of damaging any protective weather sealant that standard pressure washing does. Once our house washing service is complete, you can expect such wonderful benefits as:
Elevated Curb Appeal: House washing restores color and beauty to your sidings. Your home will look like new after our pros have cleaned it!
Lasting Protection: Many of the substances that attach to your sidings will weaken and weather them over time. House washing keeps the integrity of your sidings so they'll last you longer.
Healthier Home: Along with algae spores and mildew, house sidings can serve as hosts to many other harmful bacteria and germs. Our house washing will disinfect this surface area and promote good health for you and your loved ones.
Primed For Paint: If you're considering painting your home, house washing is a perfect service beforehand. Our pressure washing removes particles and dirt so your new paint can form a stronger grip with the siding material.
Your Source For Residential Pressure Washing
 Do you need other pressure washing services besides house washing? Speak to our experts and ask for a free estimate for exterior cleaning treatments such as: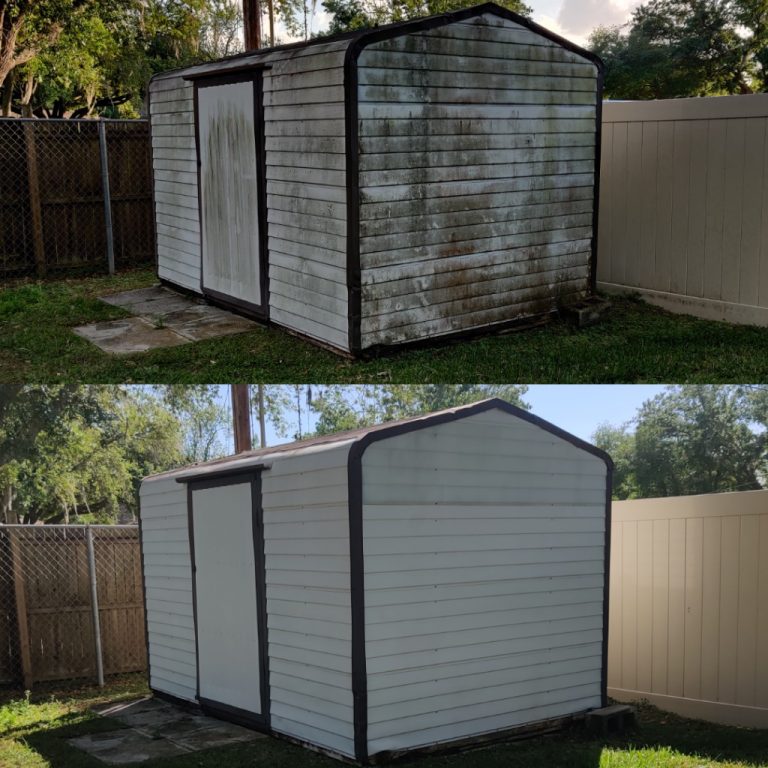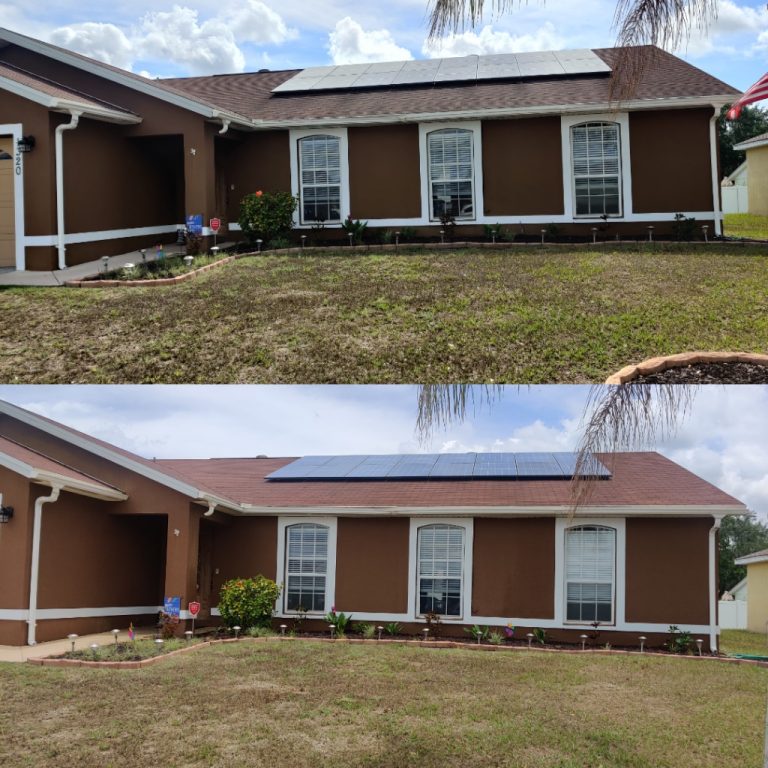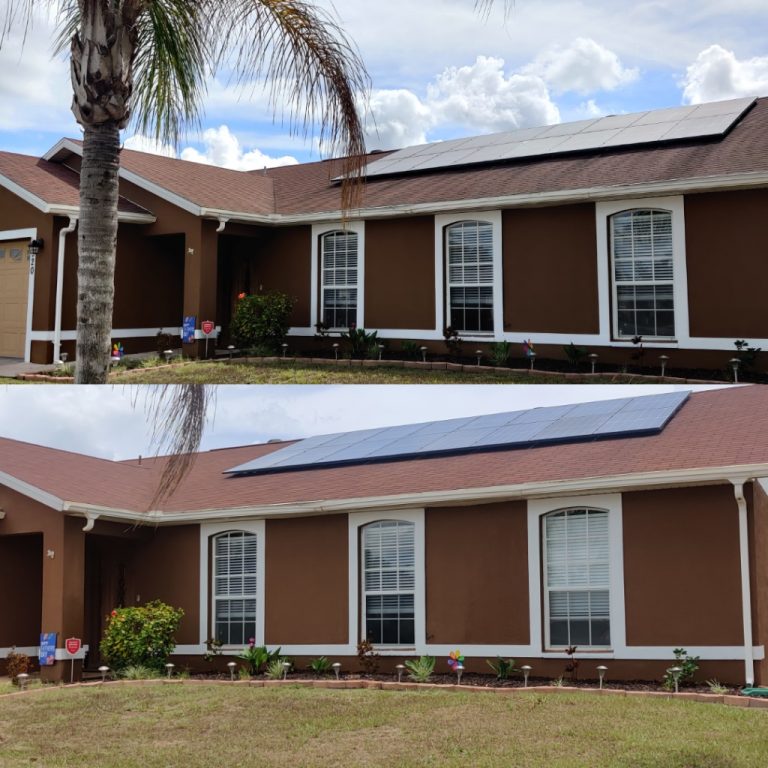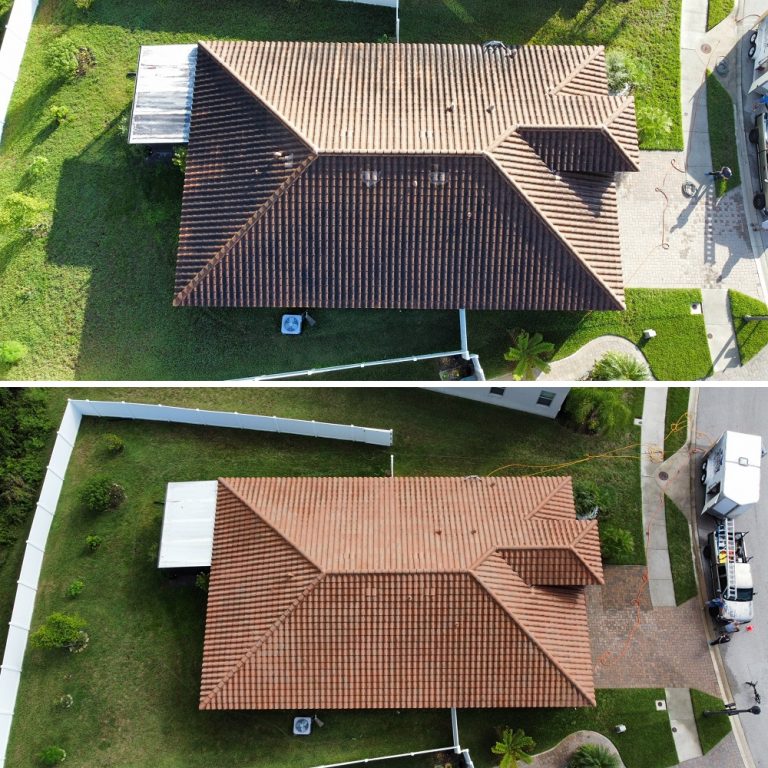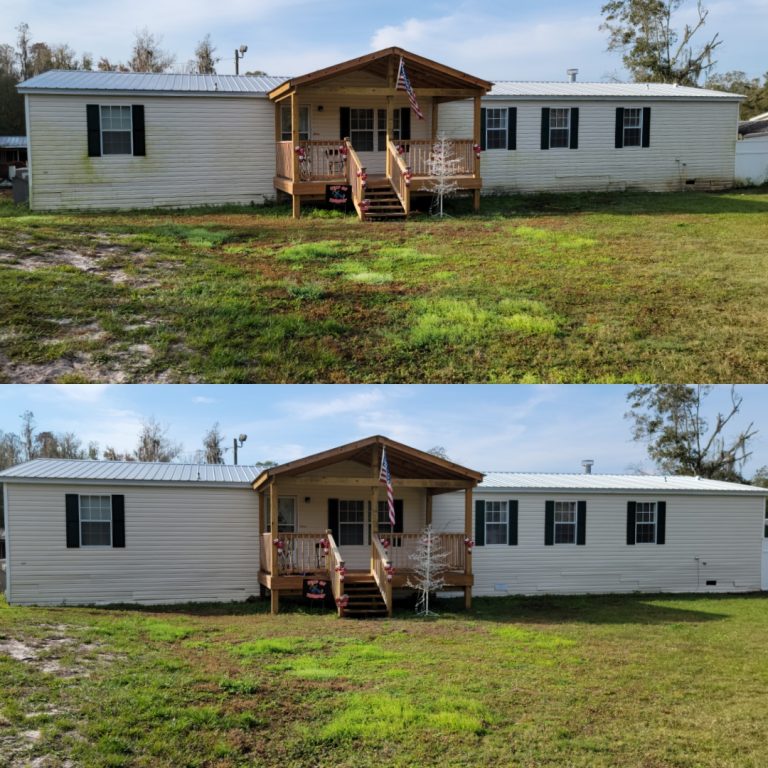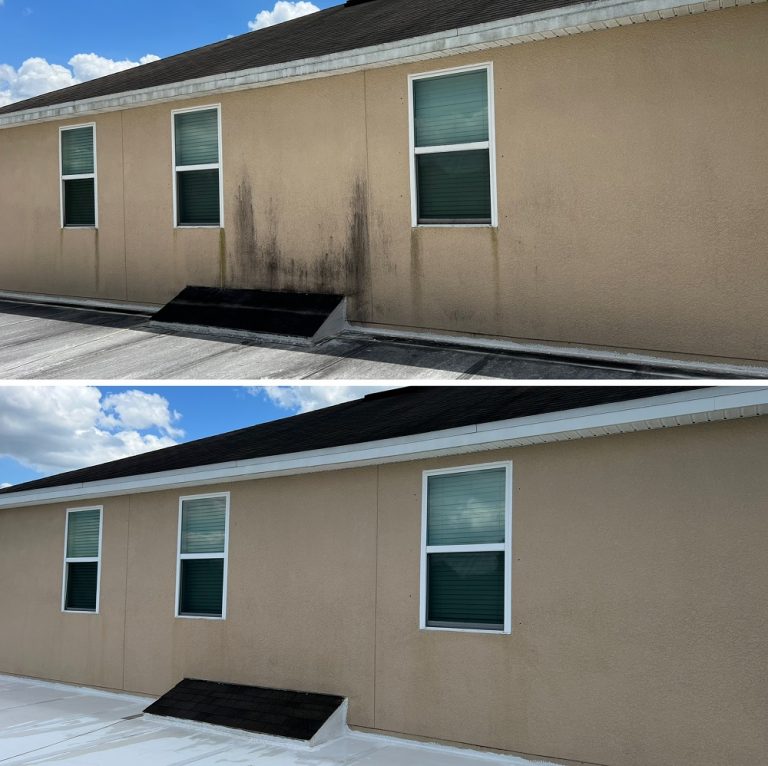 At WASHERZ Exterior Cleaning, we take immense pride in being your trusted, locally-owned solution for top-quality house washing services in the vibrant community of Lakeland, Florida. Our roots run deep in this picturesque city, and as a locally-owned business, we share a special connection with our neighbors and fellow residents. Our commitment to Lakeland extends beyond delivering exceptional house washing services; it's about enriching the beauty and integrity of our hometown's diverse properties.
What sets us apart at WASHERZ Exterior Cleaning is our unwavering dedication to our community. We're not just a faceless corporation; we're your friends, neighbors, and locals who genuinely care about preserving the charm and appeal of Lakeland's homes. Our expertise is finely attuned to address the unique challenges posed by Lakeland's climate and environment. When you choose us for house washing, you're choosing a company that understands your needs, values your property, and shares your commitment to maintaining the beauty of our community.
Experience the difference with WASHERZ Exterior Cleaning and ensure that your Lakeland home shines brighter than ever. Contact us today to schedule your house washing service and discover the local care and expertise that sets us apart. Your home deserves the best – choose WASHERZ Exterior Cleaning for a cleaner, more vibrant Lakeland. Don't wait; reach out to us now to discuss your house washing needs and let us transform your property into a source of pride in our beautiful city.
Boosts your home's appearance, leaving it looking fresh.
Guards against mold, mildew, and rot.
Maintains your home's worth by keeping it well-maintained.
CALL TODAY FOR QUALITY HOUSE WASHING SERVICES IN LAKELAND AND THE SURROUNDING AREAS!