About WASHERZ Exterior Cleaning - A Lakeland Pressure Washer You Know And Trust
WASHERZ Exterior Cleaning is a professional pressure washer company proudly serving our community in Lakeland and the surrounding areas. People rely on us because they know we provide the best services for an honest price, and the results we deliver will always be unmatched!
At WASHERZ Exterior Cleaning, we're passionate about pressure washing in Lakeland. Lakeland is our hometown, and not only do we love pressure washing, but we also enjoy meeting our neighbors and helping our community look its best. There's something extraordinarily satisfying about seeing the smile on our customers' faces when we wash away layers of grime and dirt off their property. We understand how hard our customers work to make ends meet and how much they cherish their homes, so making their exterior surfaces look like new again is a pleasure that will never get old to our pressure washer specialists.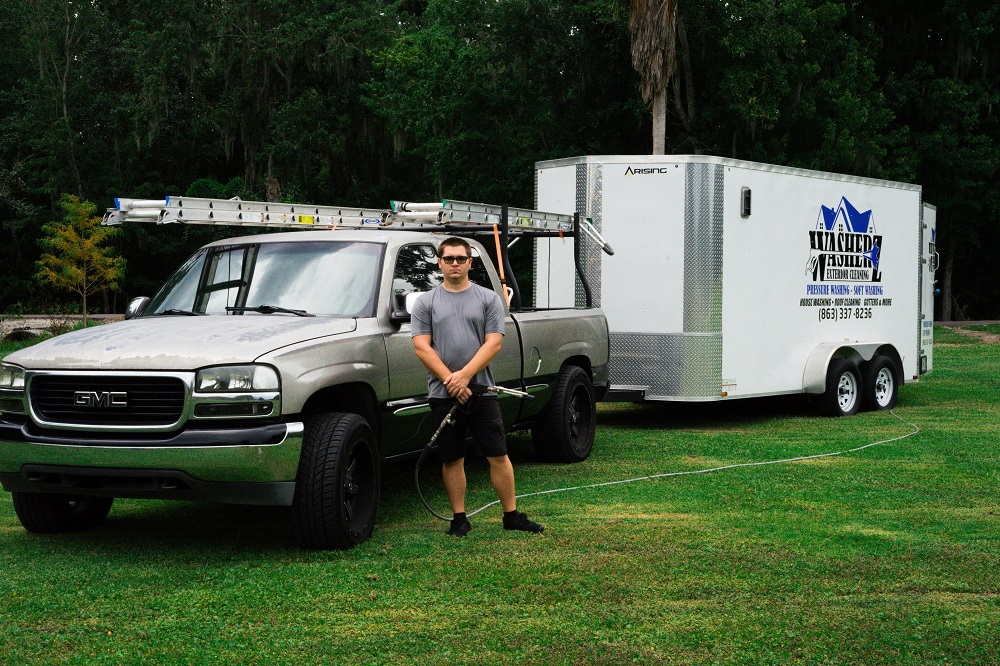 Professional Services You Can Depend On
With WASHERZ Exterior Cleaning services just moments away, you don't need to waste your time and money dealing with any amateurs. Our experienced professionals will bring you the treatment you deserve, so all you'll have to do is relax and know that your surfaces are in good hands. Speak to our experts today about such excellent pressure washer services such as:
For the best pressure washer services in the Lakeland area, trust only the professionals at WASHERZ Exterior Cleaning!
CALL TODAY FOR QUALITY SOFT WASHING & PRESSURE WASHING SERVICES IN LAKELAND AND THE SURROUNDING AREAS!