How Roof Cleaning Will Save You Money
Ever took a walk around the neighborhood and seen a house with a roof covered with dark algae streaks or even moss? You'd be forgiven for thinking that home is abandoned, but chances are the homeowner hasn't quite been the johnny-on-the-spot with his roof cleaning. But let's look at the matter from their point of view: even though their roof is dirty, it's still serving its critical role as a shield against the elements. The rain isn't dripping on their heads as they sleep yet, so why bother hiring a pressure washing company to clean their roof up?
They may not realize it yet, but roof cleaning is the maintenance their roof requires to keep protecting their home. When you hire a professional pressure washing service for roof cleaning, you're making an investment into the strength and longevity of your roof. Here are just some of the ways that roof cleaning ends up saving you money, time, and heartache if done as needed.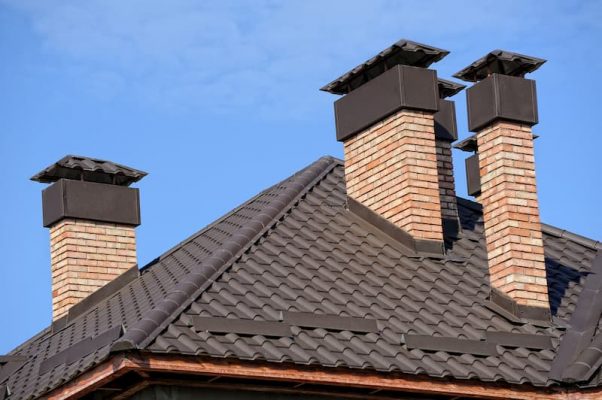 Your Shingles Will Last Longer
Regardless of what kind of shingles you have on your roof, they need to be pressure washed on a regular schedule so they can continue to serve their primary function. Many of the contaminants that attach to your roof either trap moisture or are corrosive, and in due time will eat away at any protective sealant on your shingles. By keeping your roof clean, your shingles can reach their expected lifespan and possibly more. When shingles are left covered in grime, this can reduce their life expectancy by as much as half. Roof cleaning will save you the stress and money of having to repair or replace your roof sooner than anyone would prefer.
A Clean Roof Will Maintain Or Raise Your Property Value
 A clean, beautiful roof will only enhance the overall visual appeal of your home, and a dirty roof will only detract from it. When your roof gets too weathered and filthy, the chances of it needing to be replaced go up, and anyone appraising your home will have to take that into consideration. Whether you plan on listing your home or not, it is always a wise decision to protect the investment you've made into your property. By keeping your roof clean, you'll ensure your property value is at the level it belongs to.
One more thing that homeowners everywhere need to consider is that dirt, stains, and grime on any surface means more than just eyesores. Even if you can live with all the blemishes that spread out in your patio, that doesn't mean your surfaces can. Over time these substances start to take their toll on your patio, and damages such as cracks, chips, and color fading will begin. Patio washing is the maintenance your patio needs to keep from crumbling apart and costing you expensive repair bills.
Professional patio washing will extend the life of your patio and allow you to enjoy it more. For Lakeland residents who are in need of professional patio washing, you can always count on the pros at WASHERZ Exterior Cleaning. Give our experts a call for a free estimate at 863-337-8236.
A Clean Roof Makes Your Home More Energy Efficient
 Believe it or not, keeping rain and falling debris out of your home isn't the only function of your roof. Every shingle type is manufactured to either absorb or reflect heat to a degree, preventing spaces such as your attic from overheating or overcooling. When your roof is covered with substances such as algae or mildew, these biological materials interfere with your shingles' ability to regulate temperature, which in turn causes the temperature of your home to rise or fall more than it should. Roof cleaning will remove these contaminants from your shingles, so you can keep your indoor climate at a comfortable level and save money on your energy bills.
Save Yourself Time And Money By Hiring A Professional Roof Cleaning Company
If your roof needs rescuing from the elements, don't trust any amateur or DIY cleaning services. Professional roof cleaning by WASHERZ Exterior Cleaning has the top-rated technology and expertise required to see that your shingles get the thorough clean you deserve. If you're in the Lakeland area, give our roof cleaning pros a call at 863-337-8236.
Check us out on Facebook – https://www.facebook.com/WASHERZec
Contact us – https://washerzexterior.com/contact-us/
Services – https://washerzexterior.com/pressure-washing-company/
For more information about Washerz Exterior Cleaning or to get a free quote for power washing services, visit our website www.washerzexterior.com or call us at 863-337-8236. We strive to be the best power washing service in Washerz Exterior Cleaning. You can trust Washerz Exterior Cleaning to always provide satisfaction guaranteed power washing services.

CALL TODAY FOR QUALITY SOFT WASHING & PRESSURE WASHING SERVICES IN AUBURNDALE AND THE SURROUNDING AREAS!