Gutter Cleaning For Free-Flowing, Great Looking Lakeland Gutters
Do you want to ensure your Lakeland gutters function at their optimum capacity so they can continue to protect your home from costly water damage? Then get them cleaned the professional way with a gutter cleaning treatment from WASHERZ Exterior Cleaning!
WASHERZ Exterior Cleaning is the company you can always trust for professional pressure washing in Lakeland, and when it comes to gutter cleaning– we're your ace in the pocket! Our experienced technicians are committed to giving any and all exterior surfaces the deep cleaning treatment they need so they can work their best and look spectacular for years to come. If you're ever looking for reliable pressure washing and exterior cleaning, don't waste one second dealing with amateurs and hustlers who are out looking to cut corners and leave the job unfinished. Make the first choice the best choice and call WASHERZ Exterior Cleaning for professional pressure washing and gutter cleaning in Lakeland.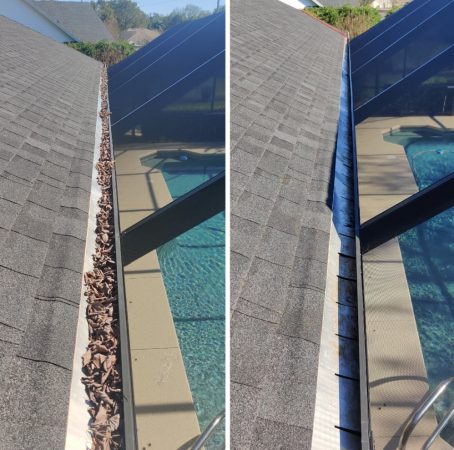 The Benefits Of Our Professional Gutter Cleaning Service
Here in Lakeland and the surrounding areas, you can bet that each and every year, we're going to get plenty of rain and strong gusts of wind. There's certainly nothing wrong with that, but for homeowners, that wind and rain will mean plenty of falling debris such as leaves, twigs, pollen, and acorns filling up your gutters.
Gutters are your home's main line of defense against flooding and high-priced water damage, and when they're stuffed full of vegetation and other gunk, they allow water to spill over everywhere instead of safely out of the downspouts. With professional gutter cleaning by WASHERZ Exterior Cleaning, you can rest and relax, knowing your gutters will be thoroughly washed out free of any detritus that can cause you trouble. Some of the many benefits of relying on our gutter cleaning team are:
You won't have to worry about buying or renting any equipment. Our pros will bring everything we need to complete the job safely and securely.
You won't have to get your hands dirty or risk injury to yourself or your property. Let our pros handle your gutter cleaning, and we'll do all the dirty work so you won't have to deal with any mess or worry about damages.
Gutter cleaning is a fantastic way to reduce pests on your property. Clogged-up gutters give safe harbor to rodents and pesky insects, but our pros will make sure they have nowhere safe to hide.
Our downspout washing system will ensure that any hidden grime or debris is safely rinsed out. You can trust our gutter cleaning pros to give your gutters a complete clean.
Ready to save yourself the hassle of gutter cleaning yourself? Call WASHERZ Exterior Cleaning, and we'll take care of all the hard work for you! And remember, gutter cleaning isn't all we do. We also offer many pressure washing services that protect and beautify your surfaces, such as roof cleaning, house washing, and more!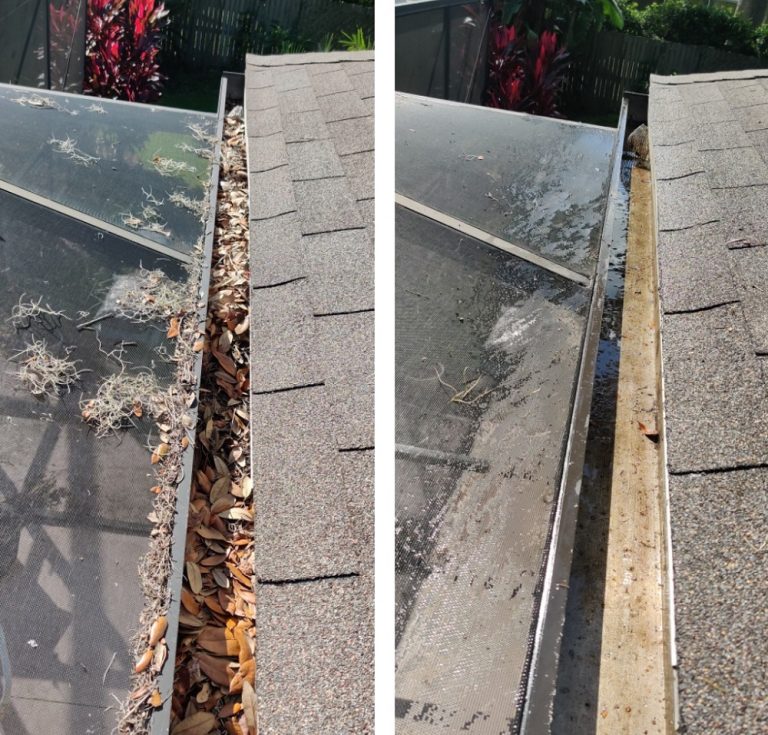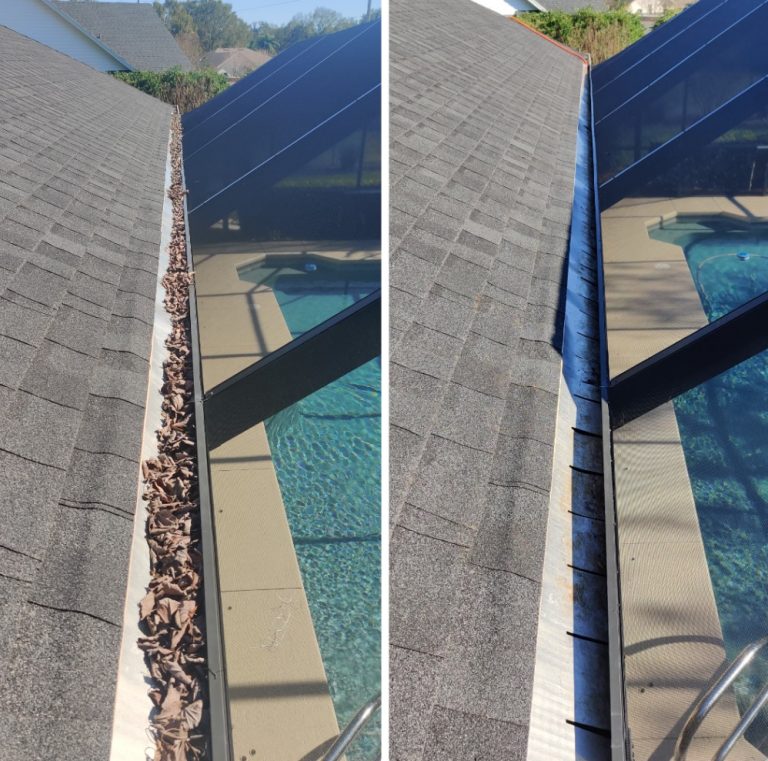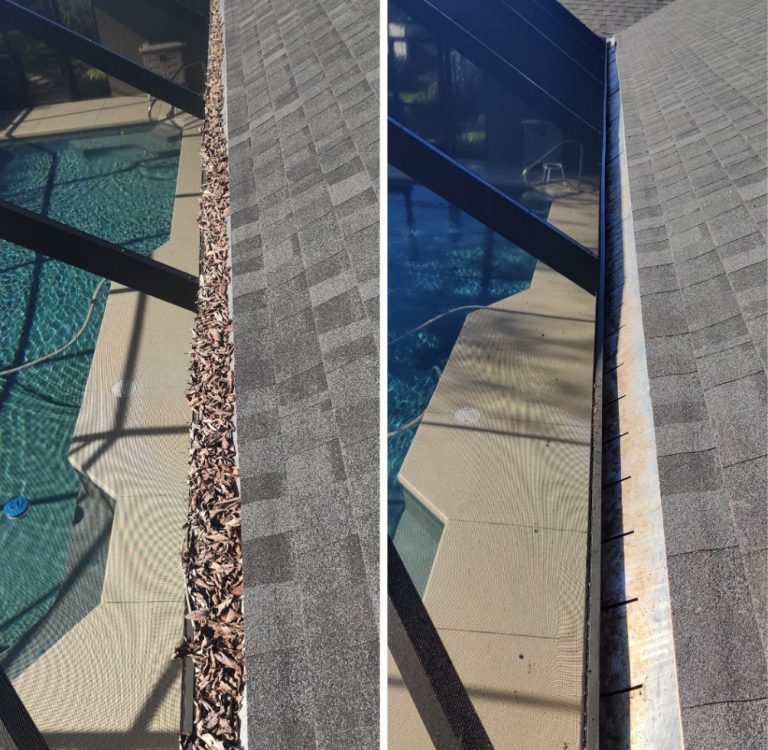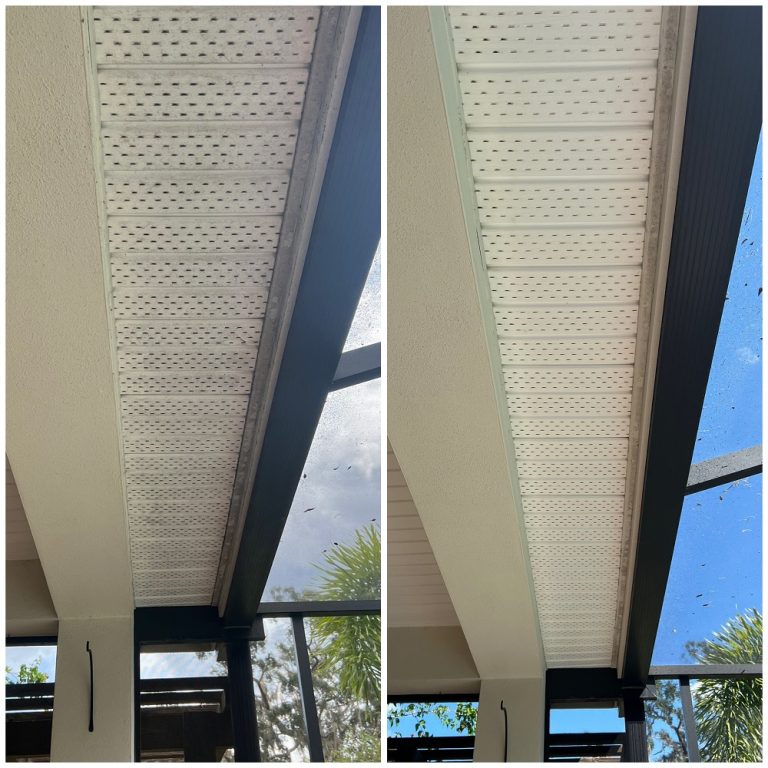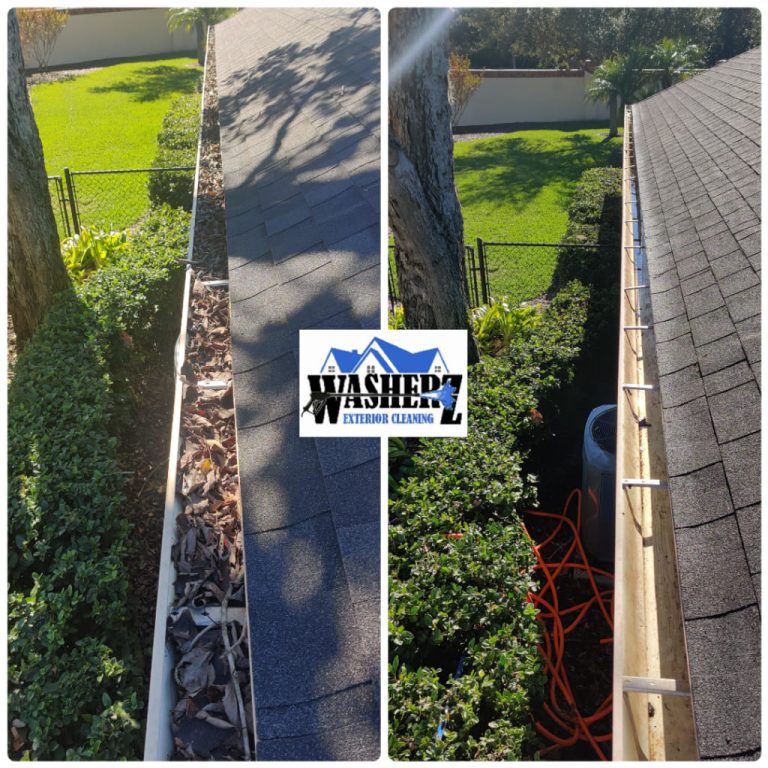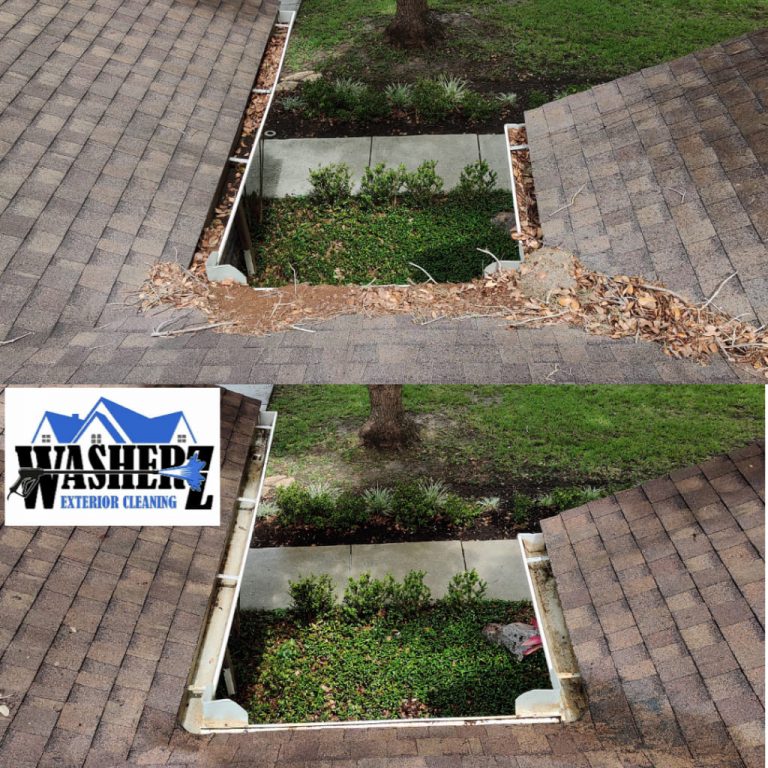 CALL TODAY FOR QUALITY SOFT WASHING & PRESSURE WASHING SERVICES IN LAKELAND AND THE SURROUNDING AREAS!